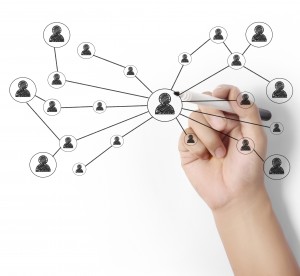 Whether you are entering the final year of your undergraduate training or secure in your current job, please take some time to build your LinkedIn (LI) network and use LI to pursue your professional goals.
After all, you can't leverage your professional community on LinkedIn if you don't make the connections.
Also, LI is not just about finding a job when you need a job, though it can definitely help with that. You can use LinkedIn to share professional ideas, solicit support, join professional communities, keep track of professional organizations and more.
Also, before you add your own version of a school/company/organization's name, see if the organization has an official entry in LI. You can do this by typing the name in the field and seeing if the organization's entry is listed. If you can't find it on the list, you can look at the profile of a senior person at the organization to verify spelling or the existence of an official entry.
The advantage of choosing the official and most consistent version of any organization's name is that it connects you to the organization's profile on LinkedIn. Once connected, you are identified as part of that organization or groups' network. This ensures that you show up when searches use your organization's name…which is the point of networking, right?
NOTE: LinkedIn is not the only online professional community. These tips apply wherever you post a profile online to do your networking.