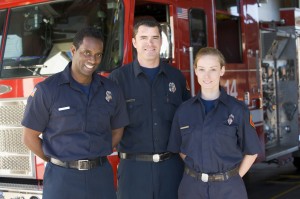 NOTE: The following points apply to all professional fields. You can find legitimate heroes among them.
For the past 16 years, the University of California Berkeley School of Public Health has recognized people and organizations that have made positive contributions to public health.
As they state on their website:

The Public Health Heroes honor was established…with the objective to broaden people's awareness and understanding of the public health field by recognizing individuals and organizations for their significant contributions and exceptional commitment to promoting and protecting the health of the human population.
I showcase these heroes here for several reasons:
I encourage you to look at a few of the 54 recipients' profiles. The varied backgrounds and foci of the recipients remind us that there are many paths along which you can make a real and positive impact.
Some of these people and organizations and what they have done may inspire you.
These careers can also be somewhat instructional. Their profiles note organizations at which they have worked or created, turning points in their careers, motivations and other opportunities or actions that resulted in their achievements.
We may want to nominate folks for these types of awards, which, in general, could use more recipient diversity along several dimensions. E.g., Perhaps we should create an award that recognizes people early in their careers, too….
I look forward to reading some of your bios under these types of awards in the years to come!