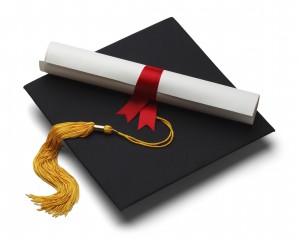 I believe that everyone should do their best to earn a high school degree or its equivalent. High school-level education and training helps to ensure that we have sufficient knowledge of math, history, science, languages, etc. to earn a living; that we are prepared for higher education; and that we can be contributing members of our families, communities and society. (And, yes, I know that the quality of high school education varies and that many people cannot for various reason earn a high school diploma.)
I also believe that we should put more emphasis on making sure that people with a high school education get mentoring and career development support. Everyone should have a variety of career and job options that match their education, training and/or experience and know how to find them.
So, kudos to these sources for the following stories.
"40 High-Paying Jobs that Don't Require A Bachelor's Degree"
Vivian Giang on December 19, 2013 in Business Insider
"17 High-Paying Jobs That Only Require A High School Diploma"
Vivian Giang on December 21, 2013 in Business Insider
"The Best Jobs Without A College Degree" (2013 version)
Kyle Kensing on CareerCast
And, good luck in pursuit of your career…whatever your degree.