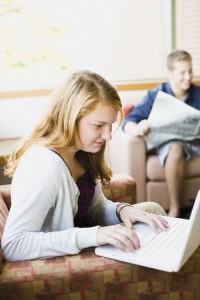 If you are thinking about going to college and/or trying to decide on which one, here's an interesting way to get a general feel for campus life: read a student newspaper.
Campus newspapers focus on student perspectives and are managed, written by or supported in some way by students. Publications reflect campus challenges, achievements and experiences (for students, faculty and staff), opinions about current issues, sports (where appropriate), social and other events, links to housing and other resources and more.
Fortunately, some of these "papers" are now online, in case you want to take a peek before you decide to visit.
Here is an incomplete list of campus newspapers in the U.S. via Wikipedia. Note that the links on this page go to Wikipedia pages for the newspapers. You will have to search the page for direct links to the papers, were available. Wikipedia also offers similar pages for other countries.
Here are direct links to a few online examples: