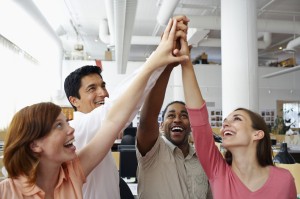 Don't let the corporate connotation stop you from considering a career in consulting. You don't have to have an MBA or business training to be paid to share your expertise in conducting analyses, solving problems and make recommendations. There are many consulting opportunities at a wide variety of organizations for people with a wide variety of training and experience.
Fit for You
You may have a challenge deciding whether consulting is a good choice for part or all of your career. According to The Free Dictionary online, a consultant is "one who gives expert or professional advice." Includes a lot, right?
Consulting can focus on management (e.g., human resources or services), specific technical or professional areas (e.g., public relations, law, public health or art restoration), programs (e.g., to implement a new employee wellness program or make recommendations related to harassment claims) and more. In addition, consultants can work for companies that only provide consulting, be part of a larger company that provides a variety of services, including consulting or be self-employed. For example, GE is a huge company that has an internal group of consultants that supports its own units.
Also, you may work on a team with multiple clients each year or on a project with one client that lasts three years. You may have to learn your company's specific approach to consulting or rely on training from your degree program. You may travel a lot or stay in one location.
As you can see, it is hard to describe all of what a consultant might do or how they might work. That said, if the possibility of having different options and experiences sounds exciting, consulting may be for you.
To learn more about the field of consulting, you can:
Take a class, e.g.,
Via the Consultants Network, a LinkedIn group
Find info online, e.g.
Organizations/Companies
You can also learn more about consulting by exploring information about the companies or parts of companies that have consulting services or positions. You can start with the links below. Please remember, there are thousands of good organizations, large and small, that offer consulting services….and are not on these lists.
Best Consulting Firms, Vault.com (including by practice area and different factors such as benefits or promotion policies; requires a subscription for full access)
"The 2013 Best Firms to Work For," Consulting (magazine)
Try searching online using combinations of the words consulting or consultant and [insert your topic], e.g.,

consulting and education
consultant and biostatistics
consulting and sports
consultant and [insert words for whatever you want to be]
Being a consultant can be a great way to apply your knowledge and skills, whatever your focus. Don't overlook these types of potentially rewarding opportunities.